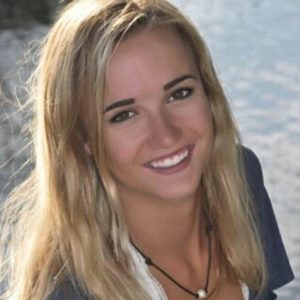 Chasten Whitfield isn't just another pretty face here at Discount Tackle Outlet...She is a true seeker of fish and a very respected one at that - being professionally sponsored by many.
Chasten was born and raised in our own backyard of Cortez, FL and always gives back by being a selfless community advocate.
We're lucky to have her as a part of our Discount Tackle Outlet Team!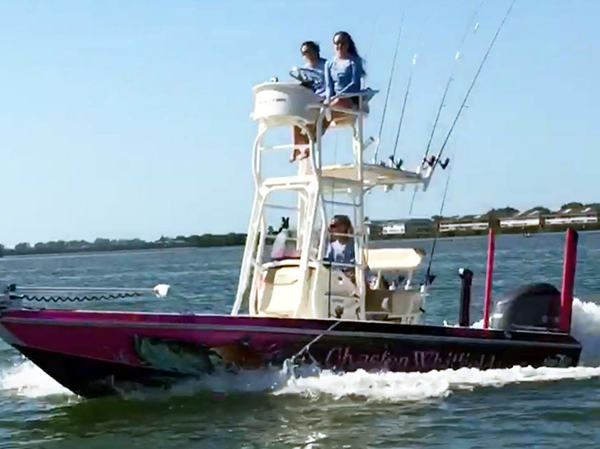 Q & A
DTO:  What do you do with your time when you're not working at Discount Tackle Outlet?
CW:  I travel to Fishing Expos with Florida Sportsman Magazine, give seminars at various sports related businesses, visit local schools and churches, and volunteer at many different events, all to educate the interested on the topic of fishing.  When kids are involved, my hope is that through teaching them ways to become more comfortable anglers, important life skills will also be learned.  Among other things, fishing takes thought and patience, I think both are key elements in the scheme of things.
And, of course...I fish.  🙂
DTO:  What is your favorite fish to catch and why?
CW:  I LOVE Tarpon!  They go all the way back to the Michael Angelo days!  They are so pretty and so much fun to catch -  they jump and they roll; it's like they're putting on a show just for you!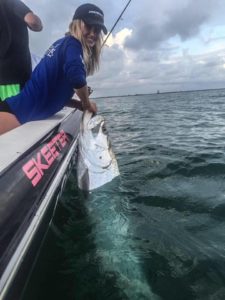 DTO:  What is your bait of choice?
CW:  I like to use live bait (shiners)
DTO:  What is your best fishing memory?
CW:  My best fishing memory was during a trip with an amazing 4 year old boy. He had a brain tumor and was legally blind.  Watching him touch the fish, and seeing his reaction when he heard the porpoise frolicking and blowing air as they surfaced made me realize there is so much more to fishing than just "fishing" and to always appreciate the little things we so often take for granted.  I will take that lesson with me always.  It was a fantastic day!
DTO:  Have you broken any fishing records?
CW:   Yes!  In 2015 I caught a world record Tarpon!  He was assumed to be at least 100 years old.  I should be named in the books as the holder of the world record Tarpon catch, but I'm not.  Unfortunately, the IGFA will not list me because I simply refused to kill the incredible 100 year old creature.
To learn more about Chasten, visit her website at www.chastenwhitfield.com